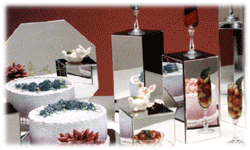 Voted Best Caterer of Greater Pittston ~ 2010

Voted Best Chef of Greater Pittston ~ 2010
Dente's Catering dates back to 1962 and founder Biagio A. Dente, CEC, AAC, HOF, is proud to proclaim it is the largest off-premise catering service in Northeastern Pennsylvania. Our business is well known for providing consistently fine food, personal service, and reasonable prices for over 56 years. It has diversified and today we also own and operate a full rental service, as well. For a relatively small hometown business, Dente's serves from the most intimate groups up to as many as 4,000 people on one site.
Dente's Catering and Rental Company truly exemplifies the American dream. It is an example of how far you can go with hard work and determination, combined with talent and love for your craft. Chef Dente and his wife, Emma Jean, have toiled side by side since the company's inception and presently their son, Blaise Alan Dente, is also associated with the family business.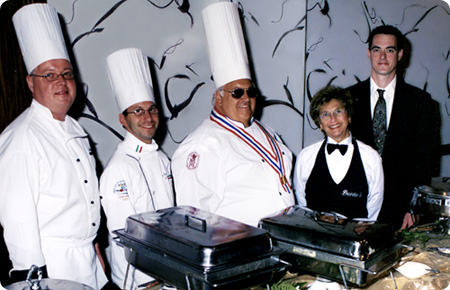 Left to Right: John J. Witkowski, CEC - Catering Manager; Blaise Alan Dente, CCC;
Biagio A. Dente, CEC, AAC, HOF; Emma Jean Dente;
Albert A. Forlenza, III - Rentals Manager